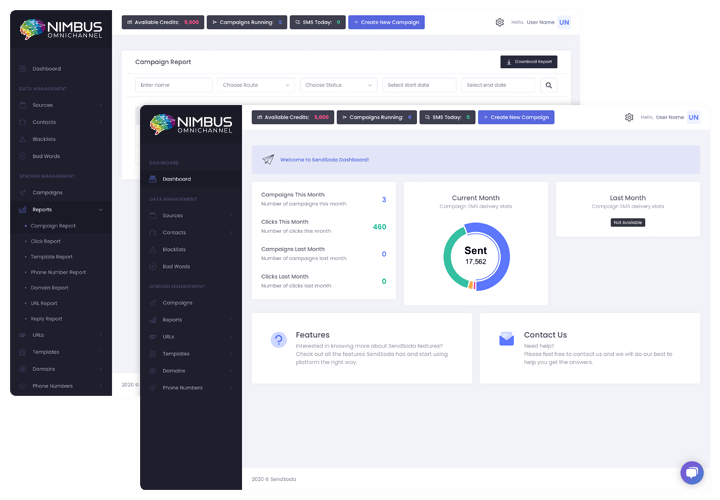 Nimbus is built for Digital Marketers.
Utilizing expert digital marketing strategies to allow your business to reach its goals. Our experience has provided us with an expansive customer base in numerous verticals and industries including Finance, Auto, Non-Profit, Insurance, Retail and more! Our services can optimize marketing efforts and expand market reach in any industry and for a business just like yours!
Through our experience, our team has perfected our ability to grow our customers business by dedicating time and resources with a personalized experience. By understanding your business and market segment partnered with our experience we develop strategies centered around you and your business.
NOT JUST ANOTHER PLATFORM!
Make Communication Happen!
SMS (Text Messaging) at your fingertips for communication with your customers.
Create communication that speaks to your customer and take your interactions to the next level.
Optimize your marketing campaigns to drive clicks, revenue, and impressions!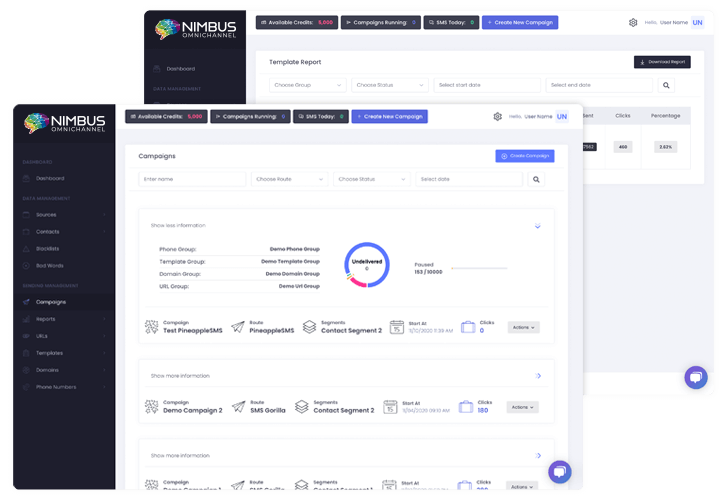 Communication, fueled by Technology.
Unleash the power of SMS through our easy to use customer platform that will drive ROI for your business.
Nimbus Managed Service
White Glove Service
Not enough hours in the day? Let our Nimbus Team manage your entire marketing and communication process for you. Our Nimbus Experts will craft and distribute a custom campaign that suits the needs of your business tailored to your vertical. Our campaigns manage Voicebroadcasts, Ringless Voicemail, Text Messages and Emails to automate your marketing and increase leads. Contact our team today for a customized Demo!
Our Clients
Our clients are everyone with the need to reach customers across multiple channels. Our clients utilize our customer engagement flow and automation to grow their reach, some use cases include:
Why Choose Nimbus?
Nimbus is an SMS sending platform built by marketers.
Save yourself time and trouble
Don't waste time with poorly designed marketing platforms that will cost you in the end. You deserve a marketing platform that was built with you in mind.
Show Me the Demo Today!
We would welcome the opportunity to answer any of your questions. Launch your first campaign today!