Have you ever gotten a new voicemail message, and yet your phone never rang? If yes, then you received a message from an automated software system called a ringless voicemail drop. Ringless voicemail, or RVM, delivers prerecorded audio messages directly to a cell phone voicemail. In the modern era, a ringless voicemail drop is a useful marketing tool. Businesses use this strategy to reach new prospects. They also use it to stay connected with their existing ones.
Marketers find ringless voicemail technology efficient. But how does this technology work? Is setting up ringless voicemail costly? Is it legal? Why do recipients have divided opinions? Read on to find out more about ringless voicemails.
What are Ringless Voicemail Drops and How do They Work?
A ringless voicemail drop is a server-to-server communication method. It enables a direct placement of voicemail messages into a recipient's mailbox without their phone ringing. So, there's no contacting the recipients directly. This technology bypasses the phone call function and leaves a missed call alert. There is no dialing, ringing, or entering the message into a voicemail system. Instead, the message is loaded directly onto the recipient's voicemail server.
A ringless voicemail campaign is useful to both marketers and prospects. Marketers save time and money. They don't have to dial numbers and wait for a party to pick up the phone. Their chances of reaching their customers through RVM are higher than using other marketing techniques. Customers, on the other hand, receive their message without being disturbed. It is a less-invasive way for customer outreach. They can see the marketer's phone number in the caller ID. And then, it's up to the recipients to answer or not answer the voicemail.
So, how do ringless voicemail drops work? It allows a server to directly drop an audio message into a subscriber's voicemail inbox. The message is dropped onto the backend of the phone system. In other words, the phone won't ring as there is no traditional phone call. The message can be delivered to both mobile phones and landlines. Landlines need to have a carrier-provided voicemail service.
How Effective are Ringless Voicemail Drops?
A ringless voicemail drop is considered a less intrusive marketing tool. It doesn't disturb the recipient. Plus, people are more likely to receive the message that goes through voicemail. They will see there's an unopened message. After that, they will choose the best time to listen to the recording. They are more likely to check who's calling before deleting it.
This marketing model is more effective than traditional telemarketing campaigns. Using ringless voicemail is a practical way of drawing in leads. It is also a cost-effective solution for reaching customers. Its response rate is higher than both social media and emails. Social media views are less reliable in terms of reaching a targeted audience. Also, emails can quickly end up in a spam folder. Voicemail drops are more personal and provoke curiosity. They're less invasive than cold calls, too. Therefore, a voicemail marketing strategy is an advanced method for advertising products and services.
Compliance with Rules and Regulations
There is currently no legislation in the United States prohibiting the use of ringless voicemail drops. But, there are some restrictions, like with other marketing services.
Ringless voicemail is technically not a phone call. The phone does not ring when the voicemail goes in. The Telephone Consumer Protection Act, or the TCPA, protects consumers only from robocalls. Therefore, this marketing strategy falls into a grey area with the TCPA.
The Federal Trade Commission (FTC) implemented regulations that protect consumer privacy. It protects them from being dialed by automated software. In 2003, FTC created the National Do Not Call Registry. These regulations prohibit telemarketers from making unwanted, unsolicited sales calls. But when sending voicemails, dialers don't have to remove customers who are on the registry. Most of them respect their customers' wish not to be contacted. This decision helps them protect consumers and thus maintain an honest reputation.
In other words, ringless voicemail is legal in some states. Others have ruled the practice of sending out ringless voicemails illegal. It is legal at a federal level.
What is the Cost of a Ringless Voicemail Drop?
The cost of ringless voicemail drops can vary. Many factors can contribute to the cost, including the provider and service. The rates can range from one or two cents to as much as twenty cents per message. Typically, you can get lower costs when buying in bulk. Also, it is crucial to find a provider that will charge for only successful drops. Therefore, there isn't a precise answer to this question.
Compared to other marketing tools, ringless voicemail is more effective. It is a strategic, cost-effective method of gaining an edge over competitors.
Setting up Ringless Voicemail Drops
Many voicemail marketing services can help you if you are planning on building a ringless voicemail campaign. Whether you're planning to boost your sales, leads, or revenue, there are specific steps for you to follow.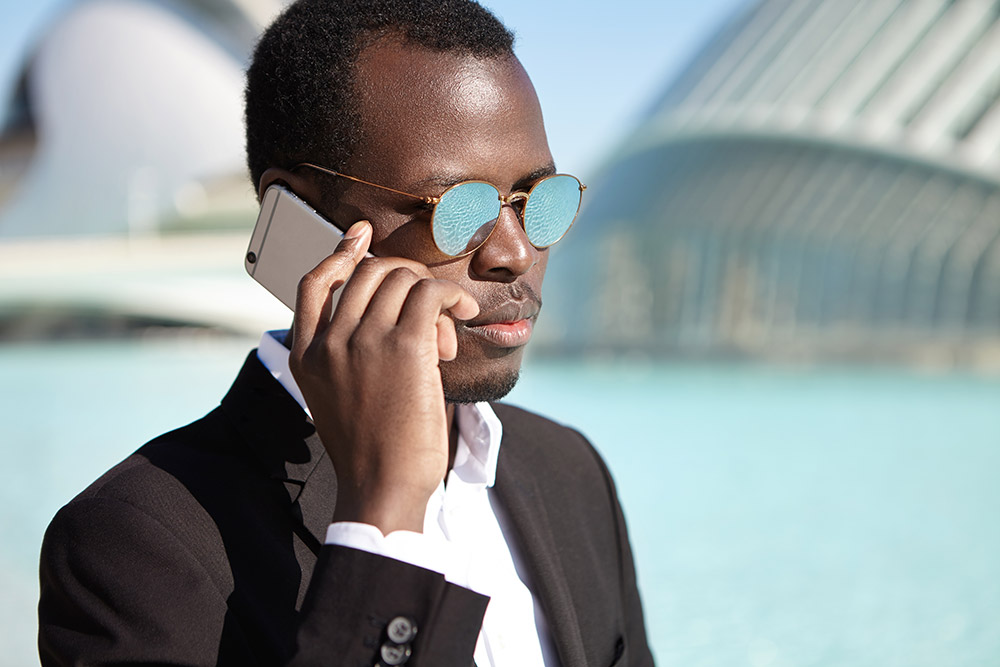 1. Define your goals
Take some time to think about your target market and your target audience. What tone of the message will work best? How do you want your prospects to react? What words should you use in your voicemail message to connect with your customers? This data will help you create messages that get higher rates of callbacks. It's also essential that you abide by the TCPA rules, so make sure you don't miss this step. And finally, be careful when uploading your customer contact list. Make sure you do not include customers that are on the National Do Not Call Registry. You want to keep the marketing integrity of your business.
2. Upload your message
Before you record your message, keep in mind that it has to be clear and concise. Moreover, it has to be easy for your customers to understand. It's of the utmost importance that you stay upfront and honest. Otherwise, your message may sound spammy. You don't want your customers to lose focus either, so keep it short. Include all relevant details to ensure successful communication with your clients. Remember, your goal is to incentivize a response.
3. Choose a custom caller ID
The next step is providing a caller ID number for recipients. Select a custom caller ID you wish your potential customers to see when they receive your voicemail. Note that caller ID service is available for digital telephones only.
4. Schedule a voicemail drop time and date
Your ringless voice message can be delivered at any time. This feature is one of the benefits of this marketing technique. When sending your voicemail, consider the customer location. Try to choose the most optimal time. When is your audience most likely to see the notification? This could be during their lunch break, after 5, or at another time. It's up to you.
5. Track your success
Your marketing campaign has been launched. Now it is time to track your results. You will get detailed reporting on the number of successful drops, overall campaign cost, and more. You can then use the results to make adjustments and improvements.
FAQs:
What industries benefit from ringless voicemail drops most?
Any industry that needs to send their message to a large customer base can benefit from ringless voicemail. Some of them include insurance, realtors, debt collections, non-profit organizations, etc.
Can I deliver to landline phones?
Yes, but only if the carrier that supplies the landline has voicemail capability. Keep in mind that landlines have a lower response rate.
Is the recipient billed for a ringless voicemail?
The recipient is generally not billed for the delivery of the ringless message.
How many messages can I send a month?
It depends on the credits you buy. Essentially, there's no limit on how many voicemails drops you can send or buy.
How long can the message be?
The length of the voicemail depends on the carrier and service. Most carriers have a length limit and you cannot exceed it. Ideally, your message shouldn't be longer than 60 seconds.